Lavender Sleep Therapy Body Oil
by Dr.Organic
| | |
| --- | --- |
| Size: | 125ml spray bottle |
| Ref: | DG-505 |
| Price: | £ 7.99 Out of Stock |
Bioactive skincare.
Organic.
Lavender essential oil.
Description
A relaxing and aromatic body oil which harnesses the uniquely soothing properties of organic Lavender in order to moisturise the skin and calm the senses. Complete with a blend of natural and organic essential oils such as Jojoba, Chamomile, Australian Sandalwood, Cypress and Cedarwood.
This moisturising oil, when applied to the skin before bedtime assists in calming the body and mind; a peaceful night's sleep is encouraged as a result, leaving you feeling fully rested and refreshed come morning.
Benefits
- Suitable for Vegans.
To Use
Apply sparingly to the skin before going to bed. Wait until touch dry.
For best results, use after a bath or shower. Suitable for use all over the body.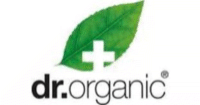 Organic Lavender Collection
Find calm and comfort with this fragrant essential oil.
Best for soothing skin and creating moments of relaxation and tranquillity
A true hero of the ancient world, lavender is a remarkably potent, magical and sweet-smelling essential oil with a wealth of enchanting properties. This fascinating herb has been used for over two thousand years to calm, balance and illuminate, which is why we've conjured our own lavender-infused range to bewitch your senses, calm your complexion and bring the magic back to skincare.