Dead Sea Mineral Soap
by Dr.Organic
Bioactive Skin Care
Revitalising
Purifying
Replenishing
Description
Dead Sea Salt contains over 20 essential minerals, some of which do not exist in any other sea. By combining these unique salts with a proprietary blend of bioactive and organic extracts, we have created a purifying soap that leaves the body feeling replenished and revitalised.
Benefits
Suitable for Vegans.
Includes
Bladderwrack Extract
Kelp Extract
Dead Sea Salt
Orange Oil
Thyme Oil
Peppermint Oil
Free From
Parabens, SLS, Synthetic Colours, DEA, Phthalates, Petrolatum, Glycols, BHT, Isothiazolinones, Mineral Oil, Silicones.
To Use
Lather up and rinse off. Suitable for use all over the body.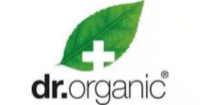 Dead Sea Mineral Collection
Rejuvenate and replenish.
Inspire beauty, tranquillity and balance.
Best for your own personal spa experience.
Dead Sea minerals can contribute to the promotion of healthy skin, helping to maintain skin elasticity and therefore can be very effective in treating skin problems caused by the ageing process. Dead Sea minerals can help skin restore moisture and thanks to the high concentration of sulphur, can be very useful in helping to replenish, rejuvenate, and balance skin.