Organic Dead Sea Mineral Deodorant
by Dr.Organic
Bioactive Skincare
Non Pore Clogging
Aluminium Free
Description
A liquid cream roll-on deodorant, gentle yet highly effective providing skin care benefits to all skin types.
It is based on Dead Sea salt combined with a proprietary blend of organic bioactive marine extracts and Aloe vera, sunflower oil, Icelandic moss and vitamin E.
This non-irritating deodorant helps neutralise unpleasant body odours and leaves the skin feeling hydrated and energised.
Benefits
Suitable for vegans.
Contains a minimum of 70% organic ingredients
Includes
Dead Sea Salt
Aloe Vera Juice
Orange Oil
Thyme Oil
Bladderwrack Extract
Icelandick Moss Extract
Spearmint Oil
Lemon Oil
Sunflower Oil
Free From
Aluminium, Alcohol, Parabens, SLS, Synthetic Colours, DEA, Phthalates, Petrolatum, Glycols, BHT, Isothiazolinones, Mineral Oil, Silicones.
To Use
Shake well, apply as required.
Store in a cool dry place.
Products are as unique as nature itself, therefore colour, odour and consistency may vary from batch to batch. This does not affect the quality of the product.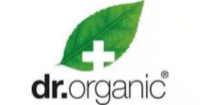 Dead Sea Mineral Collection
Rejuvenate and replenish.
Inspire beauty, tranquillity and balance.
Best for your own personal spa experience.
Dead Sea minerals can contribute to the promotion of healthy skin, helping to maintain skin elasticity and therefore can be very effective in treating skin problems caused by the ageing process. Dead Sea minerals can help skin restore moisture and thanks to the high concentration of sulphur, can be very useful in helping to replenish, rejuvenate, and balance skin.