Dead Sea Mineral Toothpaste
by Dr.Organic
Size:

100ml tube

Ref:

DG-379

Price:

£4.49 £ 2.93 Out of Stock

Special Offer - save 35%
Bioactive Oralcare
With Silica, Icelandic Moss & Peppermint Oil
Triple Action, Whitening, Anti-Cavity, Revitalising
Description
This exclusive formulation combines the revitalising, deep cleansing properties of Dead Sea Minerals with a complex blend of bioactive, natural and organic plant extracts.
This unique, mineral-rich toothpaste revitalises and revives the gums while leaving your teeth clean and naturally white.
Benefits
Helps prevent Discolouration, Plaque, Tartar, Bad Breath & Cavities Suitable for Vegetarians & Vegans
Includes
Aloe Vera Juice
Dead Sea Salt
Silica
Peppermint Oil
Menthol
Icelandic Moss Extract
Escin
Contains Sodium monofluorophosphate (a source of fluoride at 1000ppm).
Free From
Parabens, SLS, Synthetic Colours, DEA, Phthalates, Petrolatum, Glycols, BHT, Isothiazolinones, Mineral Oil, Silicones.
To Use
Brush regularly after meals.
Children of 6 years and younger: Use a pea-sized amount for supervised brushing to minimise swallowing. In case of intake of fluoride from other sources, consult a dentist or doctor.
Due to the ingredients' natural origin, colour and consistency may vary from batch to batch. This does not affect the quality of the product.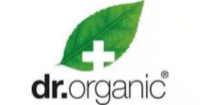 Dead Sea Mineral Collection
Rejuvenate and replenish.
Inspire beauty, tranquillity and balance.
Best for your own personal spa experience.
Dead Sea minerals can contribute to the promotion of healthy skin, helping to maintain skin elasticity and therefore can be very effective in treating skin problems caused by the ageing process. Dead Sea minerals can help skin restore moisture and thanks to the high concentration of sulphur, can be very useful in helping to replenish, rejuvenate, and balance skin.