Royal Jelly Soap
by Dr.Organic
Bioactive Skincare
Cleansing
Invigorating
Revitalising
Description
Pure organic Royal Jelly is rich in amino acids, plant hormones, nutrients and cell renewing properties. This unique ingredient is combined with an infusion of select bioactive, natural and organic ingredients which work in synergy to help cleanse the skin, leaving it feeling invigorated and revitalised. Suitable for vegetarians.
Benefits
Organic Royal Jelly is a potent ingredient so nutrient dense and high in minerals and antioxidants that it has been heralded as Nature's Fountain of Youth, containing an explosive amount of sugars, proteins, lipids, vitamins and enzymes that can boost collagen production, repair tissue damage and create a striking radiance that completely transcends time. Royal jelly can help nourish and revitalise skin and can also help protect skin from dehydration.
Includes
Royal Jelly
Cedarwood Oil
Lemon Peel Oil
Geranium Flower Oil
Patchouli Oil
Bitter Orange Oil
Sandalwood Oil
Red Clover Extract
Honey Extract
Contains a minimum of 70% organic ingredients
Suitable for Vegans
Free From
SLS/SLES, Isothiazolinones, Parabens, Petrochemicals, Colurants, DEA, BHT, Mineral Oil, Silicones, Phthalates
To Use
Suitable for use all over the body.
Store in a cool dry place, away from direct sunlight.
These ingredients are as unique as nature itself, therefore colour, odour and consistency may vary. This does not affect the quality of the products.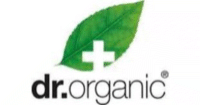 Dr Organics
Bioactive Skincare.
A unique range of multi award-winning, organically enhanced health and beauty products.
Dr Organic source the best that nature has to offer and always include in every cosmetic product organic ingredients from around the world that are accredited by leading organic certification bodies.
They always strive to use a minimum of 70% organically grown ingredients in the products excluding water, salt and minerals wherever possible.
They also replace as much of the water in products as they can with organic Aloe vera juice.
All products are suitable for Vegetarians and the majority are also suitable for Vegans.