Organic Vitamin E Bath Oil
by Dr.Organic
Bioactive skincare.
Organic.
Scar and stretch mark.
Description
Vitamin E has deeply moisturising and restoring properties and is a powerful antioxidant.
By combining this hydrating and nourishing ingredient together with a proprietary blend of bioactive, natural and organic extracts, we have created a deeply relaxing bath oil complex that envelopes the skin to effectively lock in moisture, leaving the body feeling soothed, nourished and organically restored.
Benefits
- Hydrating.
- Nourishing.
- Restoring.
- Suitable for Vegans.
To Use
Add 2-3 caps full to bath water. The oil will disperse in water.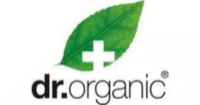 Vitamin E Collection
Nurture and restore.
Hydrate and help maintain skin elasticity.
Best for those looking to replenish moisture and smooth skin.
Your skin receives only a handful of vitamins from food, so if you want an extra boost of delicious benefits you have to apply it directly. This range is fortified with skin enhancing vitamin E, which is essential for neutralising free-radicals, providing protection against harmful UV light, preventing dark spots and wrinkles and delivering a concentrated burst of vitality that never fails to impress.