Pomegranate Skin Lotion
by Dr.Organic
Moisturising.
Energising.
Rejuvenating.
dAILY sKIN mOISTURISER
Description
Organic pomegranate is rich in vitamins, minerals and powerful antioxidant polyphenols (ellagic and punicic acids). The beneficial properties found in this amazing 'super fruit' are invaluable for healthy, radiant-looking skin.
This bioactive pomegranate lotion is a non-greasy, hydrating and moisturising complex, formulated to nourish and energise the skin leaving it naturally soft, beautifully smooth and visibly radiant.
Includes
Bioactive, organic and natural ingredients
Pomegranate Extract
Aloe Vera Leaf Juice
Cocoa Butter
Shea Butter
Apple Fruit Extract
Vitamin E
Sunflower Seed Oil
70% Organic Ingredients
Vegan
Free From
Parabens, SLS, Synthetic Colours, DEA, Phthalates, Petrolatum, Glycols, BHT, Isothiazolinones, Mineral Oil, Silicones.
To Use
Apply liberally to the skin. Repeat as often as required.
Suitable for use all over the body.
Ingredients are as unique as nature itself, therefore colour, odour and consistency may vary. This does not affect the quality of the products.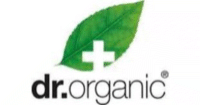 Dr Organics
Bioactive Skincare.
A unique range of multi award-winning, organically enhanced health and beauty products.
Dr Organic source the best that nature has to offer and always include in every cosmetic product organic ingredients from around the world that are accredited by leading organic certification bodies.
They always strive to use a minimum of 70% organically grown ingredients in the products excluding water, salt and minerals wherever possible.
They also replace as much of the water in products as they can with organic Aloe vera juice.
All products are suitable for Vegetarians and the majority are also suitable for Vegans.