Sleep Balm
by Badger
Ref:

BA-262

Price:

£ 6.99 Out of Stock

Buy any 2 tins and get free Badger Focus Balm *
* Buy any 2 Badger Balm tins and get Badger Focus Balm for free. Prices will be automatically adjusted in your shopping basket. Offer limited to one free product per order.
Lavender & bergamot.
Certified organic.
Description
A dreamy night balm rich with precious oils to calm, encourage, cheer and relax.
Badger Sleep Balm doesn't make you sleepy and it is not a drug, rather this natural sleep enhancer uses a sophisticated blend of essential oils to help quiet your thoughts and clear your mind, then you fall asleep naturally.
Rosemary is the traditional herb for clear thinking, confidence, and memory.
Bergamot is mentally uplifting.
Ginger is strengthening and confidence-inducing. Balsam Fir is refreshing, like a walk in the woods, while Lavender is the traditional sleep herb: fresh and relaxing.
This balm is perfect for those nights when you can't seem to stop the mind chatter!
Includes
Olive fruit oil
Beeswax
Castor seed oil
Bergamot fruit oil
Ginger root extract/oil
Rosemary leaf flower oil
Lavender flower oil
Balsam Fir needle oil
Benefits
The fragrance of the essential oils in this special balm helps to calm thoughts and clear the mind, allowing sleep to come naturally.
There are no drugs or narcotics in this product – no side-effects to worry about.
It is safe and natural.
Portable tin – makes an ideal travelling companion.
To Use
Just rub a little balm under nose, on lips, on temples or other pulse points. The aroma calms and relaxes, allowing for a peaceful transition into sleep.
Comments & Customer Reviews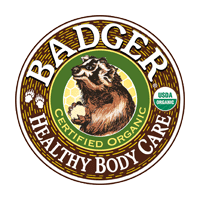 Soothing Balms
100% Natural, totally good.
USDA Certified Organic and petrolatum-free.
Presented in portable ointment tins.
The key to these super soothing balms is in the ingredients: Organic Extra Virgin Olive Oil and Beeswax. They are rich in natural ferments, enzymes, vitamin E, and essential fatty acids, which leave your skin feeling silky smooth. This simple combination of oil and wax is combined with naturally therapeutic essential oils.
Free of artificial ingredients, fragrances, dyes, parabens, GMOs, synthetics, or harsh ingredients.