Smooth Shine Apple Cider Vinegar Conditioner
by Avalon Organics
Renews tired, overworked hair.
Clinically tested.
Description
For hair that is overworked or weighed down by product buildup, a medley of raw apple cider vinegar, nettle extract and argan and babussa oils work together to condition hair and seal the hair cuticle, locking in shine and reducing fly-aways.
The result: shiny, renewed hair that is silky smooth
Clinically tested: 91% of users reported easy to detangle hair after use.
In clinical testing, users reported hair looked smooth and was free of flyaways after use.
Includes
Aloe Vera Juice
Argan Oil
Camphor Bark Oil
Coconut Oil Oil
Babussu Oil
Quinoa Seed
Apple Cider Vinegar
Nettle Extract
Calendula Extract
Free From
Sulfates, parabens, GMO's, synthetic fragrances or colourants, petrochemicals.
To Use
To obtain the optimal pH balance, shampoo first with Smooth Shine Apple Cider Vinegar Shampoo.
Then lock in the ultimate shine by massaging conditioner into freshly shampooed hair and leave for 1-3 minutes before rinsing.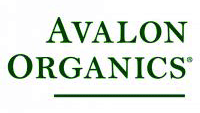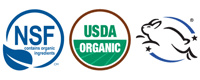 Avalon Organics
Restore Your Hair's Beauty.
Truly effective personal care products.
Utilizing organic essential oils and extracts.
For healthy, lustrous hair you need gentle shampoos and moisturizing conditioners that will cleanse without stripping and hydrate without adding excess weight.
Formulated with natural botanicals and essential oils, these gentle, safe and effective shampoos and conditioners, formulated for specific hair care needs, will give you vibrant, healthy-looking hair without harsh preservatives and hair-stripping cleansers.