Scented Candle - Jasmine & Bergamot
by Earth Secrets
Soy wax blend.
Contains natural ingredients.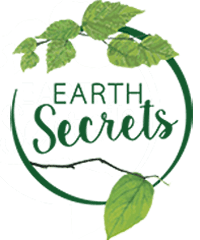 Earth Secrets
Natural Reed Diffusers.
Your secret to freshen your home with the Scents of Nature.
Earth Secrets are beautifully packaged petite Reed Diffusers containing natural ingredients that have been specially formulated to give an extra fragrance burst to your home. So sit back and relax whilst the fragrance leaves your home with the pleasant aroma you desire!

Reed Diffusers use natural rattan sticks to delicately diffuse the natural fragrances, bringing the fresh fragrances into your living environment and presented in attractive and elegant designs.
Reeds are inserted into the bottle of scented diffuser fragrance, each reed contains a number of channels that the fragrance can flow through. The fragrance then gradually travels up the reed saturating the reed to the very top. The scent is then dispersed through the air via evaporation.
Because the diffusers are flame free and don't require any heat they are a simple and hassle free home fragrance. solution.