Palladio Line Out Loud! Intense Shimmer Eyeliner - Sparkler
---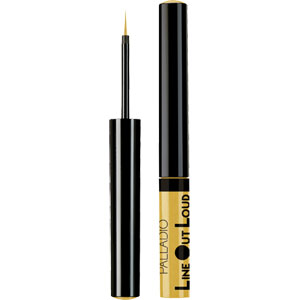 Palladio
Line Out Loud! Intense Shimmer Eyeliner - Sparkler
2.9ml net wand
£8.00
Sorry, out of stock
Key Info
Full-on Colour, shimmering liners.
Intense pigments.
Special .000 brush tip.
Description
Intense pigments combined with micro pearls create bold colour looks.
Special .000 brush tip enables application of either a super thin wisp of colour to a thicker, dramatic 'notice me' line.
Long lasting, won't run or smudge.
Benefits
- Create an ultra fine line.
- Sweep the brush for a thicker line.
- Enriched with conditioning herbal extracts.
- Subtle shimmer that works for everyone.
Includes
Sunflower oil
Aloe Vera
Chamomile
Ginko Biloba
Ginseng
Green Tea
Free From
Parabens, Mineral Oil, Fragrance.
Ingredients