Pacifica Sandalwood Perfume Roll-On
---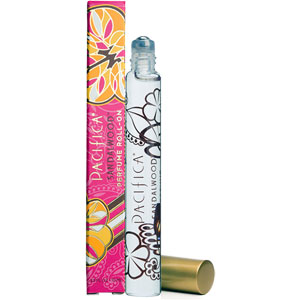 Pacifica
Sandalwood Perfume Roll-On
10ml roller-ball
£8.50 was £13.00 (save 35%)
Add to Basket
Catalog ref: PF-3151
Key Info
Description
Rich Indian Sandalwood is at the heart of this moody, warm, velvety and woody blend, tempered by slightly sweet top notes of Tangerine, Sweet Orange and Mandarin - providing a beautiful lift. This is a deep and nuanced Sandalwood like no other
Sandalwood Benefits
Sandalwood symbolizes a letting-go of the self. It is believed to promote spiritual practice, compassion, openness and peaceful relaxation.
In Buddhism sandalwood is considered to be one of the three integral incenses in successfully navigating the path to enlightenment.
In this blend, sandalwood is at the heart, found through a complex but pleasurable navigation through a series of sweet citrusy top notes."
Includes
Sandalwood
Tangerine
Sweet Orange
Mandarin
Free From
No parabens, animal testing, animal ingredients or artificial colors.
100% VEGAN and Gluten-free.
To Use
Roll on pulse points.
Ingredients