Lavera Tinted Moisturising Cream SPF10 - Fair Skin
---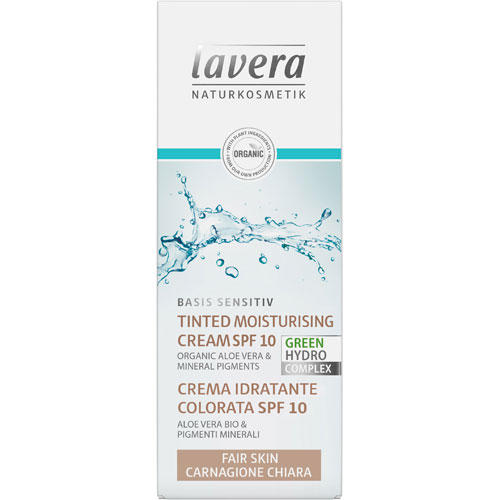 Lavera
Tinted Moisturising Cream SPF10 - Fair Skin
50ml tube
Discountined, no longer available.
Catalog ref: LA-276
Key Info
Protects skin from UVA and UVB rays
Gives colour to your skin
No make-up look
Suitable for Vegans
Certified Organic by NaTrue
Description
Lavera Basis Sensitive Tinted Moisturising Cream with SPF10 and natural colour pigments has been formulated for fair skin. The multi-tasking skin-friendly tinted moisturising cream intensively moisturises and colours facial skin in one easy step to even skin tone, hide fine lines and redness as well as protecting the skin from UVA and UVB rays, the end result is a beautiful, natural looking radiant complexion.
The Green Hydro Complex is a moisturising formula which contains an active ingredient composition based on organic aloe vera which provides intense moisture and protects the skin from drying out.
To Use
Apply the tinted moisturising cream evenly to cleansed skin.
Ingredients