Benecos Make-Up Brushes - Powder Brush
---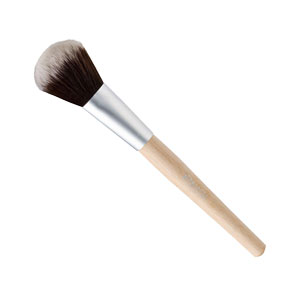 Benecos
Make-Up Brushes - Powder Brush
length: 22,5 cm
£10.95
Sorry, out of stock
Catalog ref: BK-094
Key Info
Synthetic toray hair.
Bamboo handle.
Recyclable aluminium ferule.
Vegan
Description
Soft and fluffy helping to create an even application of your favourite make up powder.
This Powder Brush is made of ultra soft vegan toray fibre with a bamboo handle.
To Use
Sweep the brush over the powder and then tap to spread evenly through the brush. Using a light sweeping motion dust over face.