Simple & Fresh Fabric Condtioner
by Ecozone
| | |
| --- | --- |
| Size: | 1 ltr bottle |
| Ref: | GP-FC |
| Price: | Sold Out |
Sorry, this product is no longer available.
Tallow Free.
Concentrated Formula.
Description
Ecozone fabric conditioner is tallow free. Tallow is a common ingredient extracted from rendered animal fat and it is used in most fabric conditioners.
This fabric conditioner uses the power of natural plant extracts to keep your laundry lovingly soft.
The pure ingredients keep fibres smoother so clothes feel gentle and soft against your skin with a delicate floral fragrance.
It might seem like a big softy but it's so powerful, it keeps on softening for up to 37 washes.
Free From
Tallow¬ Synthetic dyes¬ Petrochemical derived cleaning ingredients
To Use
1. Check the care instructions on your clothes.¬ 2. Add a capful to the fabric softener compartment of your washing machine.¬ 3. Press start and wash your clothes as normal.
It's even safe to use with septic tanks
Keep out of the reach of children.¬Avoid contact with eyes. If contact does occur, flush immediately with plenty of water and consult a doctor if any symptoms persist.¬Wash your hands thoroughly after use.¬Seek medical advice if swallowed.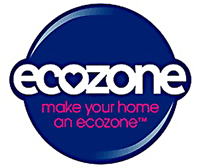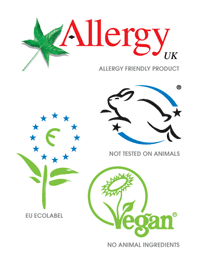 Laundry Care
Environmentally friendly products.
Respecting the environment can be a way of living every day. By giving you planet-friendly solutions to your household problems, Ecozone hope you'll be able to make choices that are better for you and everyone else, the world over.
The Ecozone Laundry Range helps you reduce the temperature that laundry can be washed at and still be fabulously clean.
Using Ecozone's laundry products at low temperatures will reduce your household CO2 emissions and save you money.