Brilliance All in One Dishwasher Tabs
by Ecozone
Make your home an ecozone.
Combining rinse aid, salt and glass protection.
In a soluble wrapper.
Allergy UK Approved Product.
Description
Ecozones best ever all in one formula gives you brilliant results every time.
No need to unwrap, just place 1 tablet in the dispenser tray and run your normal cycle.
The high performance formula cuts through grease and grime to leave your glasses sparkling and dishes shiny even on short cycles.
Includes
Rinse Aid¬ Salt¬ Soluble Wrapper¬ Glass Protection¬ Lovely lemon fragrance.
Free From
Chemical bleach¬Phosphate Free¬ Safe for septic tanks
To Use
1. Remove food scraps and rinse heavily soiled items first.¬ 2. Add one tablet to your dispenser tray – no need to take the plastic wrapper off as it will dissolve (best to make sure you've got dry hands first though).¬ 3. Run your normal programme.¬ If you place the tablet in the cutlery basket, set the dishwasher to the main cycle (and don't use a pre-rinse programme).
In hard water areas (here comes the science bit: where water hardness is more than 15dh or 270 ppm), it's a good idea to use extra salt and rinse aid. Simply contact your local water supplier to find out more about water hardness in your 'hood.
For super-good results, use Ecozone Dishwasher Cleaner/Descaler every month. This whips off the limescale and leaves your machine clean, fresh and performing at its best.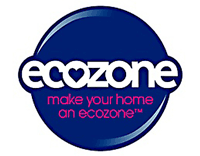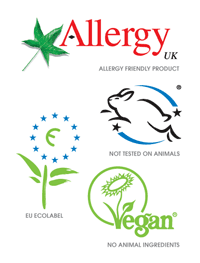 Ecozone
Earth friendly, green products.
Mission - to 'Make Your Home an Ecozone'.
We want to reduce the amount of toxic chemicals you live with. Homes should be safe, clean places for people to flourish, not germs. But we don't see why giving dirt the heave-ho means letting loose all manner of planet-zapping toxins. For Ecozone being green's not about attaining some elitist or hippy ideal. Respecting the environment can be a way of living every day. By giving planet-friendly solutions to your household problems, they hope you'll be able to make choices that are better for you and everyone else, the world over.