Skin Revivals Neck & Decolletage Nourishing Blend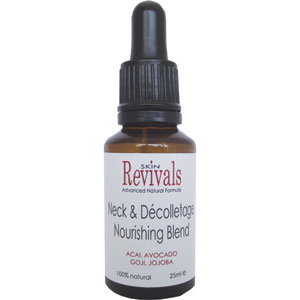 Click here for more information about this product.
How to get the free gift
All you have to do is place an order on our website for more than £60. The free product will automatically be added to your basket. It's that simple.
But hurry, this offer is only available for a limted time.
What if I don't want this free gift
If you feel this product isn't for you, you can simply remove it from your shopping basket before going to the checkout.
Online Exclusive
Please note: this offer is only available for orders placed on our website. It can not be ordered by post or telephone.
---