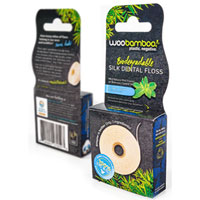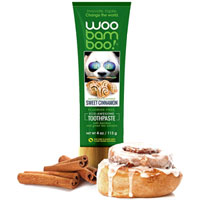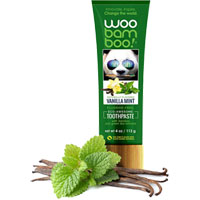 Vanilla Mint Toothpaste
Woobamboo | more info....
WM-310 | 113g tube | £ 8.00 | Out of Stock
113g tube
£ 8.00 | Out of Stock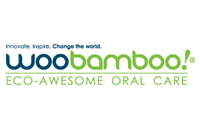 Toothpaste & Floss
Naturally flavoured,
So brush safe.
Smile happy.
Naturally flavoured, and really good-tasting, without including harmful ingredients like:
Triclosan, Sodium Lauryl Sulfate (SLS), Artificial Sweeteners, Fluoride, Propylene Glycol, Diethanolamine (DEA), or microbeads.
WooBamboo, create eco-awesome products that are better for you, and better for the Earth.