include discontinued items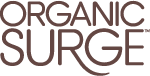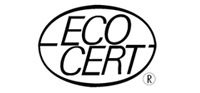 Organic Surge
Rich with Natural Promise.
100% Free of harsh chemicals.
Use it once, love it forever.
Caring formulas that are kind to your skin and the environment .
High performance, skin-compatible formulas
Rich in pure plant extracts and essential oils
Dermatologically tested facial care, suitable for sensitive skin
Against animal testing, suitable for vegetarians

No Parabens, SLS or SLES
No Common skin irritants, artificial fragrances, colourants, propylene glycol
No Mineral oils, propylene glycol, petrolatum, PEGs
NO Synthetic perfume, artificial colorants
About
Organic Surge cares about your skin and helps you to look and feel your natural best everyday. Organic Surge feeds your skin what it craves; naturally-derived, skin-loving ingredients and pure essential oils. It contains no obscure or harsh chemicals for your precious skin to absorb. And the natural fragrances smell delicious!
How They Help Others
The very soul of Organic Surge lies in its charitable donations and hands-on work spanning many years.
Organic Surge has been proud sponsors of the Baby Care Unit in Kenya Children's Home, Nairobi since 2009. The Baby Care Unit cares for 48 sick or abandoned children, from newborns to 2 year olds and Organic Surge funded all costs for nursing care, food and staff for the full year.
They have also recently started sponsorship of Mercy Ships. The Africa Mercy is the world's largest NGO hospital ship, and takes hope and healing across the horizon. The hospital ship is full of donated supplies and extraordinary volunteers with the sole purpose of helping the neediest and most critically damaged people on earth through free surgery and health care.