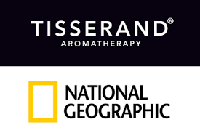 National Geographic Collection
Three unique blends, Paradise, Explore & Retreat.
Packaging made from sustainable, recyclable components.
100% Natural Origin.
Vegan
Made in the UK
Allow your mind to escape to the most blissful corners of the world, inspiring positivity, inner calm and clarity of mind for a renewed sense of wellbeing .
The pure essential oil blends come from all corners of the globe, with three new aromatherapy blends, inspired by the sunny tropics, the peaceful far east and the highest summits above the clouds.
Retreat Blend: Drift away to a Far Eastern temple, where twisted trees bathe in the soft haze of early morning sun.
Explore Blend: Transport yourself above the clouds to a mountainside with piercing blue skies and fresh clean air.
Paradise Blend: Take your mind to a balmy tropical evening, where beachy sea mist catches and sparkles in the warm breeze.
Packaging
Tisserand in partnership with National Geographic have made sustainable choices for their packaging, from recycled plastic, to eco inks, this has been at the heart of creating these products from day one.
1. Boxes are made from Korsnas Light Board, printed with vegetable based inks and water based coatings. They're compostable and 100% recyclable.
Roller Ball
Please recycle in the glass recycling.
Bath Oil
Bottles are made of PCR plastic. Please rinse and recycle.
Mood Mist
Rinse and reuse your spray bottle. Alternatively, separate cap, spray pump and bottle. Rinse and recycle.
Small Steps
We're not perfect and won't change the world overnight. We're continuing our sustainability journey and will remain honest throughout our journey.