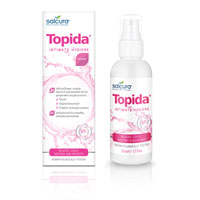 include discontinued items
Femine Hygiene
Natural remedy for intimate care.
Salcura began its life ten years ago when Dr Martin Schiele, a biomedical research scientist, conducted a study into the ways in which natural, ingredient-led, formulations could help problem skin conditions.
Now a market-leading brand for natural treatments to eczema, psoriasis, dry and itchy skin.
Salcura Natural Skin Therapy is for people who suffer from skin complaints and want to do something about it.