include discontinued items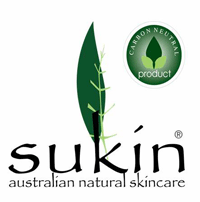 Bath & Body Care
Natural skin care.
Skincare that doesn't cost the earth
Formulated to restore the natural balance of moisture to the skin, Sukin's body care range offers a simple and effective routine for hydrating, exfoliating and repairing the skin on our hard-working bodies.
The Sukin body range includes ingredients such as cocoa and shea butters, as well as vitamin E and avocado oil.
Free From
Sodium Lauryl/Laureth Sulphate, Synthetic Fragrances, Animal Derivatives, Mineral Oil, Propylene Glycol, Artificial Colours, Triethanolomine, EDTA, Parabens.
Australian owned & made.
100% Vegan
100% Carbon Neutral
No Animal Testing