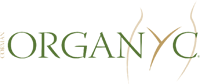 Organyc
Organic and natural cotton care.
Organic cotton is grown using methods and materials with the purpose of reducing the impact on the environment. And preserving the natural equilibrium between the many components of the ecosystem.
Organic agriculture endeavors to work in harmony with nature, producing healthy plants for healthy people. For example, organic farming uses bio-rational products and bio-control agents for pest management.
Organic certification is the public's assurance that products have been grown and handled according to strict, safe procedures.
About
Products do not contain parabens, synthetic ingredients, perfumes, or SAP (Super Absorbant Polymers).
Organyc products are vegan and completely biodegradable.
Ecocert Certified.