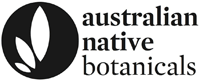 Australian Native Botanicals
Pure, Natural products.
Vegan
Australian Native Botanical products use plant, herb and flower derived ingredients in place of petrochemical and animal-based ingredients and pure essential oils in place of synthetic fragrances and colours.
The Australian Native Botanical range are pure, natural and luxurious hair and body care products developed to cleanse, nourish and protect your skin and hair. Manufactured in Australia from the finest quality botanical ingredients, without any synthetic fragrances or colours.
Ingredients
Each of the unique formulations blend sustainably grown, native Australian botanicals with pure essential oils to gently cleanse and nourish while providing the intensive moisturising necessary for the repair and protection of the skin and hair.
Wild Rosella Flower (Hibiscus sabdaria) is from the tropics of far northern Australia and part of the Malvaceae family. Wild Rosella Flower is also used as a nutritional supplement and contains proteins, carbohydrates, and ascorbic acid (vitamin C).
Mountain Pepper (Tasmannia lanceolata) is native to mountainous southeastern regions of Australia as is part of the from the Winteraceae family and is an excellent moisturiser and is high in anti-oxidants.
Kakadu Plum is an exotic fruit from the Terminalia ferdinandianatree, native to the magnificent World Heritage-listed Kakadu National Park in the Northern Territory of Australia. The fruit has been eaten by the Indigenous people of northern Australia as a medicinal food for thousands of years and is now considered as a superfruit due to its high levels of anti-oxidants.
Desert Peach / Quandong (Santalum acuminatum) is the fruit of a small native tree found in the dry, open, desert regions of Australia. The flesh surrounding the seed is succulent, sweet and sour with a flavour similar to apricot and peach.
Elegant Wattle (Acacia victoriae) is also known as the Prickly Wattle or Gundabluey and is native to all the mainland states of Australia, particularly throughout the drier inland regions of NSW and Queensland. It is closely related to the Golden Wattle (Acacia pycnantha) which is the floral emblem of Australia and is known for its bright yellow to golden flowers.
Lemon Aspen (Acryonychia acidula) is a small flowering tree that is native to North Queensland in Australia. The fruit was a common bushfood for the Indigenous people of the region and has a high antioxidant activity.
Small-leaved Lilly Pilly (Syzygium luehmannii) or Riberry is a medium to large sized tree that is native to subtropical rainforests of the East Coast of Australia. The berry of the tree has a tart, cranberry-like flavour and was popular as bushfood.