include discontinued items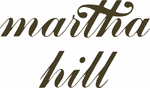 Honey Skin Care Range
Recommended for dry or problem skin.
Fragrance free.
Suitable for easily irritated or acne prone complexions.
Martha Hill's Honey Skin Care Range includes pure English Honey, a natural humectant and rich in vitamins and minerals, and is enriched with Apricot Oil and Green Tea Extract to moisturise, soothe and soften.
Suitable for complexions that are: problem; prone to adult acne; extra sensitive; dry.
Free from Artificial Fragrance, Colour and Chemical Sunscreens.