include discontinued items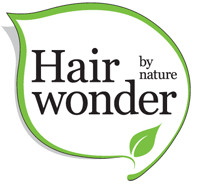 Hairwonder by nature
The secret to healthy hair!
Hair specialist since 1985.
Hairwonder makes your hair stronger. Besides the certified organic ingredients we also add a unique combination of Phytokeratin and Provitamin B5 to each Hairwonder product.
Scientific research has proven that Phytokeratin and Provitamin B5 make the hair stronger, hydrate and provide superior shine.
Most Hairwonder products are Paraben free. The range is not tested on animals. Innovations that contribute to a sustainable way of life and health.
About Hairwonder
At Hairwonder we just love naturally healthy, shiny and strong hair. For more than 25 years we have been specializing in developing products that make this possible. Products that repair the hair, nourish and let it shine like never before. We are therefore very proud that today our products are loved in more than 35 countries and that millions of people have experienced the result of our 100% Dutch quality.
Continuous Innovation With Nature As Inspiration
Since 1985 we use ingredients of the highest quality, valuable extracts and state of the art production methods. Hairwonder is the first and only hair care brand with products that are all enriched with at least 8 certified organic ingredients. Ingredients that are grown without the use of herbicides or pesticides. We only use paper and carton sourced from well-managed forests with independent FSC certification.