include discontinued items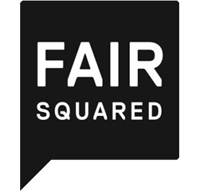 Fair Squared
Fair Traded ingredients.
Time for change! It's in your hands.
Organic – good for you and good for the environment.
100% vegan.
The company want you to like what you see when you glance at a Fair Squared product in your bathroom. And it's certainly not about fancy, and wasteful packaging. What they create are excellent products in beautifully designed and functional containers .
They offer you cosmetic and hygiene products made of fairly traded and natural ingredients.
FAIR SQUARED products were worldwide one of the first in their category be labeled with the well-known Fairtrade logo.
About
FAIR SQUARED is a German registered family company with its headquarters in Cologne. Their business principles are based on transparency, social and environmental awareness, animal welfare, and solidarity to the people living in the underprivileged regions of the world.