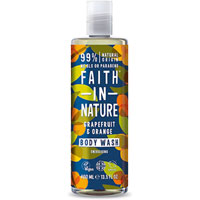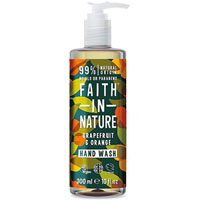 Grapefruit & Orange Hand Wash
Faith In Nature | more info....
FN-12GR | 300ml pump bottle | £ 4.39 | Out of Stock
300ml pump bottle
£ 4.39 | Out of Stock
Stock due end of September
include discontinued items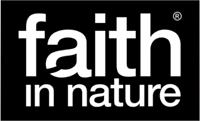 Grapefruit and Orange Range
Natural products,
Made in the UK.
The plants that Faith In Nature use in their products smell wonderful, but that's not the only reason they use them. They have an unwavering belief in their power, and each one has been chosen for its healing qualities – resulting in products that work just as nature intended.
About Grapefruit
Extracted from the peel of Citrus Paradisi, its aroma has an uplifting effect on the mood and can help with stress and depression. Helps to clear congested oily skin and assists with acne, whilst gently toning.
About Orange
Extracted from the peel of Citrus Aurantium Dulcis, its aroma provides feelings of happiness and warmth. Revitalising and gently detoxifying, it also helps ease nervous tension and stress