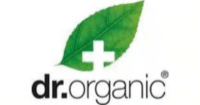 Dr Organic Cocoa Butter Collection
Ultra-hydrating. Intensive moisture
Best for softening and nourishing your skin
Minimum 70% Organic Ingredients
The gourmet of skincare ranges; the Cocoa Butter collection is sumptuous, deliciously-scented and deeply hydrating.
Cocoa Butter is a sweet smelling, life-giving natural treasure that packs an antioxidant punch, helping to improve elasticity, heal dry, damaged and cracked skin and serve-up an intense boost of hydration with an aroma as addictive as chocolate.
Origin
The cocoa farms of the Dominican Republic is where our organic cocoa butter comes from. Here, the ground is fertile and the climate is perfect for growing and harvesting cocoa trees.
Cocoa butter is a natural, pure vegetable fat that comes from the cocoa bean and is obtained when cocoa pods are gently roasted, fermented and dried before being pressed in a hydraulic press. The resultant rich cocoa butter has a naturally luscious chocolate-like scent.
Skin Benefits
Cocoa butter has an abundance of beneficial components which help make it beneficial for use in skincare, including phytosterols, oleic acids, linoleic acid, palmitic acid, vitamin K and vitamin E. Cocoa butter has the startling ability to soften and hydrate without leaving a sticky residue. It can enhance brightness, condition and nourish, and retain necessary moisture.