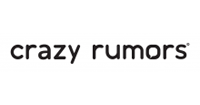 Crazy Rumors
Natural Organic Lip Balms.
Fun Flavors without the fake stuff
Never oily, thin or waxy, just the perfect blend of clean, vegan/plant based and mostly organic ingredients. Our mouthwatering flavors are sourced from real food grade ingredients including plants, fruits and vegetables.
Handcrafted in small batches with Organic Shea Butter, skin soothing Jojoba Oil.
Packaged in recyclable BPA free containers.
Available in an awesome array of tasty flavours including: classic, fun and adventurous varieties!
We invite you to find your flavorite!
Free From
Synthetic flavors, GMM's, parabens or gluten.
Certified Vegan.
Small batches of these fresh balms are made in Atlanta, Georgia USA