include discontinued items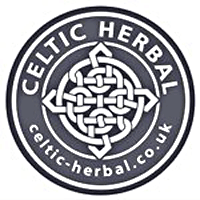 Celtic Herbal Company
Natural herbal products.
Created within sight of the sea!
Organic derived soaps, Bath Salts and Candles.
At Celtic Herbal they produce the very best natural products using only natural botanical ingredients.
Their formulas are based on traditional recipes creating a range that is not just good for you but also the environment.
All of the products are handmade in the workshop in North Wales.
Handmade And Herbal
This range of natural, handmade, herbal soaps has been created from a unique blend of Coconut Oil, Olive Oil and Sweet Almond Oil, combined with pure Beeswax in the traditional cold-processed method to create a base that's gentle on your skin because it retains high levels of skin moisturising glycerine.
To this pure base is added a blend of natural herbs, essential oils and fragrances to create handmade soaps that meet a wide range of skincare needs.
From the moment you unwrap a bar of this natural soap you'll see why a handmade herbal bar is different from any other. The scent of natural herbs relaxes or revives, the smooth lather glides over your skin, the colours and textures are unique to that individual bar and you'll be amazed at how long it lasts.