include discontinued items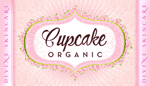 Cupcake Organic
Elegant organic skincare products that not only awaken the senses, but add a style and sophistication all their own through their elegant and whimsical cupcake packaging.
These beautifully packaged products use only the best quality Organic ingredients that smell and feel divine and are rich in vitamins, minerals and essential oils.
About Cupcake Organic
Cupcake Organic Skin and Facial care products are your natural alternatives and offer superfood benefits to bring forth your most beautiful, healthy, glowing and balanced skin. They make simply beautiful gifts too because these special "cupcakes" not only look beautiful, but they will make you feel beautiful as well!
Environmently Friendly
Cupcake Organic only include Eco-Cert certified organic materials and recycle, source locally as much as possible, use products that are Fair Trade and community based and have a low carbon footprint. The packaging is in pretty glass jars that are simply made and designed to keep. These are not a throw away item and can be re-used again and again within the home on account of their colour and beauty. These Italian designed glass beauties were made to last.