include discontinued items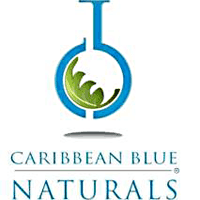 Caribbean Blue
All natural herbal products for healthy outdoor enjoyment,
Made in St Lucia by naturopathic doctors.
Eco Friendly & Non GMO
Vegan Friendly.
Certified Cruelty Free
Lush tropical rainforests, golden sun-drenched beaches, cool tropical breezes, & spectacular colours of blue make up the Caribbean. These all-natural elements are the inspiration for the products from Caribbean Blue Naturals.
Made in the tropical island paradise of Saint Lucia, West Indies and formulated by Naturopathic Doctors, using the finest all natural and effective ingredients.
All natural sunscreen, suncare and natural repellent products for your healthy outdoor enjoyment.
Free of artificial colours, preservatives, mineral oils or other harsh ingredients.
The range of products are formulated with health-promoting natural ingredients including pure essential oils, exotic nut oils, herbal extracts, seaweed, clays and antioxidant nutrients.
Certified
Sunscreens are FDA-recognized as having both UVB and UVA broad-spectrum protection, as well as having skin-healing, therapeutic benefits.