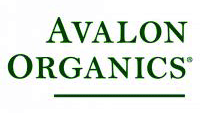 Wrinkle Therapy Skin Care
with CoQ10 & Rosehip
Certified Natural Skin Care.
Fine lines and wrinkles result from the natural deceleration of skin metabolism over time. Wrinkle Therapy pairs CoQ10, a natural fuel for cellular energy, and rosehip oil, rich in skin-replenishing lipids, vitamins and antioxidants, to energize skin and counteract visible aging.
For an added boost, hyaluronic acid instantly plumps and promotes moisture retention for improved elasticity and firmness.
About
Since 1994, Avalon Organics has created exceptionally pure and effective personal care products. They are inspired by organic agriculture and the ongoing cause of sustainability.
It's in the name: Avalon Organics. Their commitment to organic agriculture extends beyond personal care formulation to a passion for home-grown sustainability, a cleaner global environment and, of course, personal health.
Their dedication to these ideals is summarized in the pledge, Consciousness in Cosmetics: To honor our bodies and the world we live in.