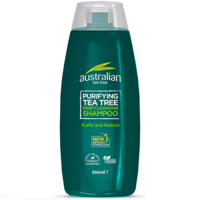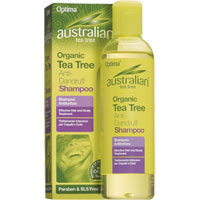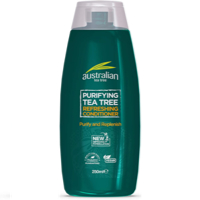 Organic Tea Tree Ultimate Nourishing Conditioner
Australian Tea Tree | more info....
AU-9402 | 250ml bottle | £6.75 | £ 5.05 | Out of Stock
250ml bottle
£6.75 | £ 5.05 | Out of Stock
Stock due end of April
Australian Tea Tree Hair Care
Naturally soothing for irritated, itchy scalps.
A range of Tea Tree products to suit all the family, from head to toe.
The range includes everything from conditioning shampoos to soaps, whitening toothpaste to gentle skincare and first aid antiseptics to blemish care.
The cleansing and protecting properties of Tea Tree have been known for over 6,000 years, first discovered by the Aborigines.
About
Free from Parabens, Mineral oils and SLS.
Dermatologically tested.
No synthetic fragrances.