include discontinued items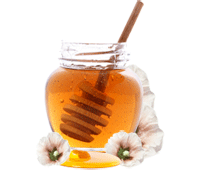 Apicare
New Zealand.
With UMF 16+ Active Manuka Honey.
A range of problem solving, skin soothing products formulated with UMF 16+ Active Manuka Honey to nourish, soothe and hydrate.
The Apicare range is made with Active Manuka honey. While all honeys exhibit natural antibacterial properties, Active Manuka honey from New Zealand offers 30 to 100 times the antibacterial and antimicrobial properties of any other honey. Apicare Healing Honey Skin Care incorporates this incredible healing property into a natural blend of soothing herbal extracts and oils.
Manuka Honey is gathered in New Zealand from the Manuka bush, Leptospermum scoparium, which grows uncultivated throughout the country.
Active Manuka Honey
The Apicare range includes Active Manuka Honey 16+. This natural antioxidant & anti-inflammatory, helps improve cell regeneration and has natural antibacterial/antimicrobial properties. It is also highly moisturising.