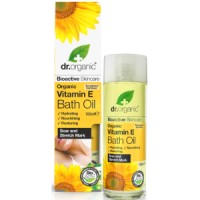 Organic Vitamin E Bath Oil
Dr.Organic | more info....
DG-241 | 100ml bottle | Sold Out
100ml bottle
Sold Out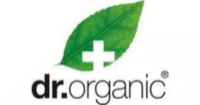 Vitamin E Collection
Nurture and restore.
Hydrate and help maintain skin elasticity.
Best for those looking to replenish moisture and smooth skin.
Your skin receives only a handful of vitamins from food, so if you want an extra boost of delicious benefits you have to apply it directly. This range is fortified with skin enhancing vitamin E, which is essential for neutralising free-radicals, providing protection against harmful UV light, preventing dark spots and wrinkles and delivering a concentrated burst of vitality that never fails to impress.
About
Vitamin E is primarily found in the leaves of green vegetables and in certain plant oils. It was first recognised in 1922, obtained as a pure form in 1936 and then identified chemically in 1936. It is essential to the body's central nervous system and, as such, vitamin E is an essential fat-soluble vitamin.
Dr Organic source the vitamin E for the products from the beautiful, bright and versatile sunflower plant. Believed to originate in Mexico and Peru, sunflowers are also known to have been used by the Native Americans for more than 5,000 years. Introduced to Europe by Spanish explorers, they were then grown in Spain and this led to the plants being grown in other countries.
Benefits
When used in our skincare products, the vitamin E found in sunflowers can be used as an emollient which can help keep skin soft, smooth and radiant. Vitamin E is also an antioxidant which can help with damaged skin and can support healthy-ageing.