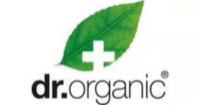 Shea Butter Collection
Known in Burkina Faso as 'Women's Gold'.
Best for promoting skin hydration, softness and vitality
Shea butter is a supremely nourishing, softening, natural moisturiser that's so rich and valued, it's known in Africa as 'women's gold.' Loaded with vitamins, minerals and essential fatty acids, Shea butter works wonders on both skin and hair and remains one of the finest raw, naturally beautifying ingredients in the world.
Origin
Shea butter is obtained from the nut of the African Shea tree and is known in Burkina Faso as 'women's gold.' It's regarded for its supremely hydrating, softening and nourishing properties and considered sacred by the communities who harvest the butter. The tree itself cannot be owned by an individual person but is owned by the entire community who profit from the sale of the shea nuts.
Skin Benefits
Shea butter has an abundance of beneficial components and it's a natural skincare wonder, used for thousands of years to help protect skin from harsh weather conditions while supporting the remedy of skin dryness. Thanks to its ability to create intensive hydration that lasts, the popularity of this miracle moisturiser is booming.