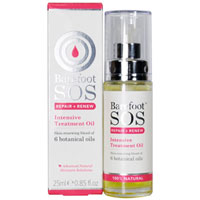 include discontinued items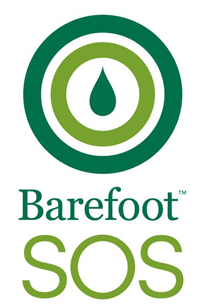 Barefoot SOS
Sourced from Nature.
100% Natural and Therapeutic.
Vegan certified.
Made in the UK.
(formerly Barefoot Botanicals)
The brand name was inspired by the ancient Chinese tradition of doctors who travelled from village to village without shoes, dispensing natural remedies.
Developed by natural healthcare experts, the range of Barefoot SOS products is specifically formulated to bring together the science of skincare with the natural power of botanical extracts.
The secret lies in their unique advanced formulations. The carefully crafted blends combine the best of cutting-edge science with a thousand years of herbal wisdom.¬Using only the finest natural ingredients, which have been hand-picked by experts to deliver high performance with powerful therapeutic benefits.
About
Products are free from paraffin, parabens, SLS, as well as artificial colours and fragrances.
Suitable for vegans.
Products are as gentle as possible, ensuring they are suitable for all ages.