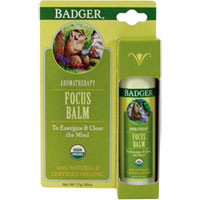 include discontinued items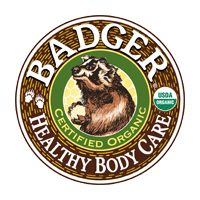 Organic Aromatherapy Mind Balms
100% Natural, totally good.
Soothe your skin & delight your mind.
These fabulously fragrant organic aromatherapy blends are convenient to carry & easy to use!
Badger Mind Balms are made from 100% Organic, All-Natural ingredients and can be applied anywhere on the body to help you experience their aromatherapy benefits. Application to the nose and lips is safe and effective.
About
Every ingredient used is grown and processed with the highest degree of respect for protecting the environment, the workers and the natural properties of the plants.
Nearly all of Badger's products are made from 100% USDA Certified Organic food grade ingredients.
They formulate simple, natural products using traditional methods and plant-based ingredients that have been gently extracted.