include discontinued items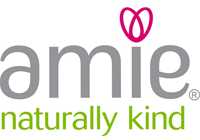 Amie
Pure & natural beauty.
Suitable for sensitive skin, pH balanced.
Suitable for vegans and vegetarians.
Dermatologically tested.
Award-winning Amie natural beauty products – the natural way to achieve perfect, flawless skin.
Bursting with natural plant and botanical extracts and free from harsh chemicals, Amie products are gentle yet super-effective.
Ideal for sensitive skin that can be oily and prone to breakouts or dryness, they have been especially designed to work in complete harmony with your skin to help keep it clear, soft and radiant.
Lovingly created in the UK, Amie – meaning "friend" in French – is truly "your skin's best friend".
About
We all want perfect, flawless skin but there are many times when our skin gets sensitive and unbalanced, so we need a gentle, super-effective natural solution to help control and re-balance it.
Originally created for young skin, Amie's gentle, natural formulas have proved a hit with ladies of all ages. So many of us suffer from sensitive skin but are also prone to oiliness and breakouts as well as dryness and redness from time to time ! Hormonal changes, whether during the teenage years or later in life can all lead to increased oiliness, spots and acne rosacea.
Stressed skin is also more sensitive and the pollution in our environment and the fast-pace at which we live nowadays all have a detrimental effect on our skin.
Free From
Parabens
Mineral-oils
Petrochemicals
Sodium laureth sulphate or Sodium lauryl sulphate
Ingredients of Genetically Modified Origin
Animal testing
Animal ingredients
All products are suitable for vegetarians and vegans