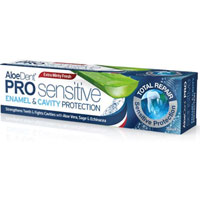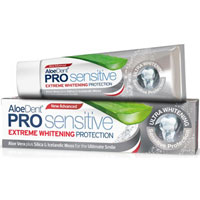 New

Pro Sensitive Extreme Whitening Protection
AloeDent | more info....
AD-2013 | 75ml tube | £ 4.75 | Out of Stock
75ml tube
£ 4.75 | Out of Stock
Stock due discontinued
AloeDent Pro Sensitive
Flouride toothpaste.
Advanced dental protection.
Science brushed by nature.
AloeDent Pro Sensitive is a breakthrough in Aloe Vera toothpaste, with natural botanical extracts and scientifically balanced potassium salts.