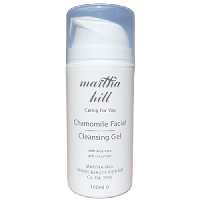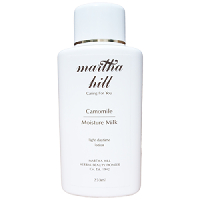 include discontinued items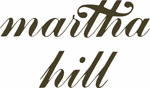 Camomile Skin Care Range.
Recommended for Combination skin and for skin prone to Acne.
Camomile has long been recognised as a valuable aid to beauty and the herb was widely used in skin, hair and bath preparations. Camomile is a gentle herb and has a calming, soothing effect on damaged or sensitive skin.
Martha Hill Cucumber Skin Tonic is the ideal tonic to include with the Camomile range.