Herbal Deodorant/Anti-Perspirant
by Martha Hill
Size:

60ml roll-on

Ref:

MH-33

Price:

£ 3.80 Add to Basket

Buy 3 for £9.00 - Martha Hill Herbal Deodorant *
* Buy 3 Martha Hill Herbal Deodorants and only pay £3.00 each. Prices will be automatically adjusted in your shopping basket.
With 8 herbal extracts.
For all-day freshness.
Description
Control perspiration and sweating, and keep your underarm area fresh and cool all day.
This original deodorant & anti-perspirant combines active botanicals to help fight odours.
This subtly fragranced roll-on liquid deodorant is quick drying and formulated to provide gentle protection.
Includes
Allantoin
Juniper
Hyssop
Lavender
Arnica
Mistletoe
Aluminum Chlorohydrate
Free From
Artificial colour. Parabens preservative.
Comments & Customer Reviews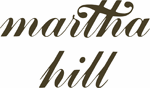 Bath Care Range
Original herbal bath care.
Fragranced only with pure essential oils.