OXO Brite Natural Oxygen Powder
by Earth Friendly Products
| | |
| --- | --- |
| Size: | 907 grams |
| Ref: | EF-NOP |
| Price: | Sold Out |
Sorry, this product is no longer available.
Color safe whitener & brightener.
For all machine types.
Removes old problem spots & stains.
Description
OxoBrite harnesses the incredible power of oxygen to whiten, brighten, remove stains and deodorise laundry and fabrics.
It can boost the power of your washing powder by adding to your wash or it can be used to soak washing.
A versatile product that is also brilliant at whitening sinks, cups and tea pots that have tea stains.
Benefits
Non-Chlorine Bleach
Whitens & Brightens
For Everyday Laundry Booster
General Stain & Spot Remover
Tough Stain Whitener
Rescue treatment for old stains and dingy laudry. For All Machines Standard, Front Load, Top Load
Removes Old Problem Spots/Stains
Ideal for High Efficiency

To Use
OXO Brite is very concentrated and powerful. For best results, follow these directions:
Completely dissolve OXO Brite Powder in warm to hot water.
Test for color fastness by applying solution to a hidden area and allow solution to dry.
See the chart on the tubs side panel for comprehensive 'Use Guidelines'.
Start with a mild solution of OXO Brite. You can always retreat the stain with a stronger solution and or increase the amount of contact time.
For stubborn stains, retreat with a stronger solution for a longer period of time. Some greasy or oily stains may require the use of a mild detergent in addition to OXO Brite.
OXO Brite is safe for most water washable items and surfaces.
Do not use on wool, leather or silk.
Do not mix with chlorine bleach or acid products.
Do not store solution in a closed container — continued oxygen production may cause container to leak.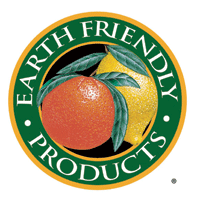 Earth Friendly
Natural Plant Based Cleaners.
Free from Phosphates, bleaches and chemicals.