Argan, Jojoba & Baobab Botanical Hair Oil
by Badger
| | |
| --- | --- |
| Size: | 59ml bottle |
| Ref: | BA-B076 |
| Price: | Sold Out |
Sorry, this product is no longer available.
For Dry & Damaged Hair.
Daily Leave -In Conditioner to Moisturise & Repair.
100% Natural & Organic Certified.
Description
When hair is healthy, it looks shiny and bright, damaged hair has a rough, uneven surface that creates split ends, knots up easily, and appears dull and lifeless.
When a nourishing oil is applied to damaged hair, it re-establishes its healthy balance and protects hair from heat, chemicals, and UV damage.
Precious Argan Oil is rich in vitamins, proteins, and essential fatty acids, which strengthen and soften hair at the same time.
Jojoba deeply moisturises the hair, while Baobab strengthens it.
Each oil selected for this blend contains potent antioxidants that prevent free radical damage, and protect hair from the elements.
Includes
Argan Oil
Baobab Oil
Orange Oil
Bergamot Oil
Sandalwood Oil
Ylang-Ylang Oil
Bergamot Oil
Sandalwood Oil
Jojoba Oil
Sunflower Oil
Free From
100% Natural
Benefits
Argan Oil penetrates deeply to repair damaged hair and smooth split ends.
Baobab Oil strengthens the hair cuticle and improves elasticity, to restore and maintain healthy hair.
Natural antioxidants prevent free radical damage and protect hair.
Can be used daily as a leave-in conditioner, or as a weekly intensive treatment.
To Use
Step 1: Apply Argan Hair Oil evenly and sparingly to damp, clean hair. Work from the tips to the roots, starting from the back of the head working forward.
Amount will vary depending on hair type and length.
Use a few drops to 1 pump for normal to thick hair or a few drops to 2 pumps for thick, dry and damaged hair.
Step 2: Style as usual and enjoy beautifully soft, healthy, shiny hair.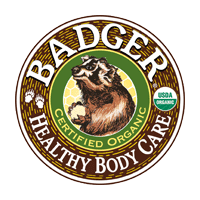 Nourishing Oils for Healthy Hair
USDA Certified Organic & All-Natural
Daily life takes a toll on the hair: sun, wind, earth, water, pollutants, and styling can impact hair health.
Badger's here to help restore the balance.
Treat your hair to vitamin and antioxidant-rich oils and extracts, and watch the shine and luster return to overworked hair.
Badger have selected powerful oils to deliver naturally occurring vitamins A, B, C, E, and K to nourish and replenish hair.
Choose from:
Argan Hair Oil for dry & damaged hair
Jojoba Hair Oil for dry scalp
Seabuckthorn Hair Oil for all hair types.