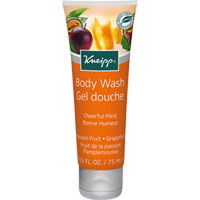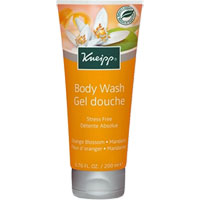 Stress Free Body Wash - Mandarin & Orange
Kneipp | more info....
KP-116 | 200ml tube | £ 5.95 | Out of Stock
200ml tube
£ 5.95 | Out of Stock
Stock due 3rd week december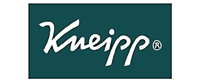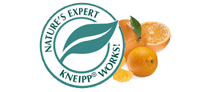 Stress Free & Cheerful Ranges
Mandarin & Orange & PAssionfruit & Grapefruit
Kneipp works, naturally.
"Nature has provided us generously with everything we need to remain in good health" (Sebastian Kneipp, 1821-1897)
Established in Bavaria in 1891, Kneipp has been manufacturing contemporary products for health and well-being- proven quality for generations.
Sebastian Kneipp revolutionized naturopathy in the 19th century and created a visionary concept of life. He closely linked together the elements water, plants, exercise, nutrition and balance.
About Mandarin
Ease tension, stress and calm anxiety. Mandarin opens the mind, allowing you to think clearly, while Orange calms the nerves and uplifts the spirit.