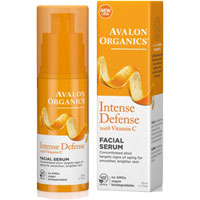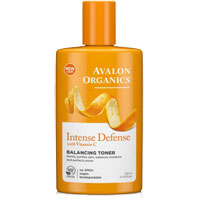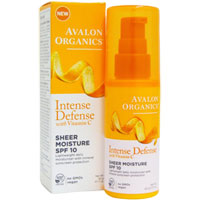 New

Sheer Moisturiser SPF10 with Vitamin C
Avalon Organics | more info....
AV-475 | 50g pump bottle | £13.00 | £ 10.40 | Out of Stock
50g pump bottle
£13.00 | £ 10.40 | Out of Stock
Stock due end of May
include discontinued items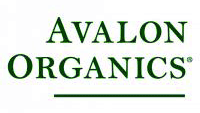 Intense Defense Skin Care
Designed with respect for your skin's special needs.
Certified natural.
With Vitamin C, Lemon & White Tea.
Environmental aggressors such as UV rays and pollution create free radicals on the skin that cause premature signs of visible aging. Studies show that antioxidants can neutralize these damaging free radicals.
Intense Defense balances vitamin C, white tea and lemon bioflavonoids to defend skin and support its natural renewal cycle.
About
Since 1994, Avalon Organics has created exceptionally pure and effective personal care products. They are inspired by organic agriculture and the ongoing cause of sustainability.
It's in the name: Avalon Organics. Their commitment to organic agriculture extends beyond personal care formulation to a passion for home-grown sustainability, a cleaner global environment and, of course, personal health.
Their dedication to these ideals is summarized in the pledge, Consciousness in Cosmetics: To honor our bodies and the world we live in.